SANTA FE PERFORMS EVERY MONDAY NIGHT AT THE COPA ROOM: 7700 S LAS VEGAS BLVD; LAS VEGAS, NV 89123
About Santa Fe and the Fat City Horns
For more than 30 years, Santa Fe & The Fat City Horns has been one of Las Vegas' Crown Jewels, never giving less than 100% to their audiences.
This band has been a "farm club" for many headline acts, shows, and bands. Many incredible musicians have honored its ranks. The latest incarnation of this band features a 6-piece horn section, and a 6-piece rhythm section. And 5 lead singers. This is no ordinary band.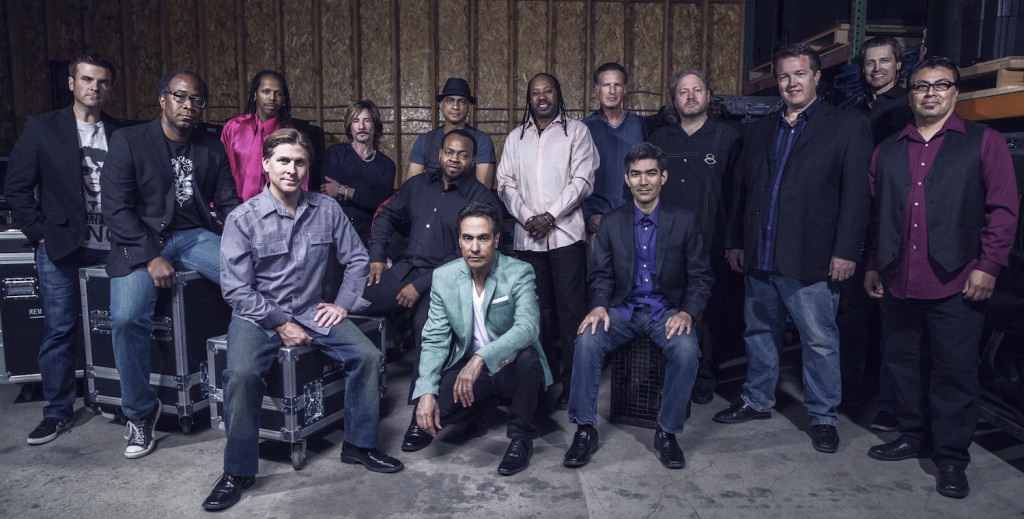 In the words of founder and leader Jerry Lopez:
"This band is the culmination of the dreams of all of the individual musicians in the band. We all dreamed about what the 'ideal' gig would be, and it went something like this: To play music that moved, challenged and inspired us without the usual external restrictions, influences, or boundaries that come with every other (paying) gig,… To make that music with people we love and respect both personally and musically. And to be able to share it with others.
That is what Santa Fe & the Fat City Horns is about. The band is a throw back to all the horn bands that influenced us all growing up, as well as a tribute to our musical heroes and friends mixed with our own music and arrangements. Old School and raw, but polished with pride and discipline. I wanted to have the enthusiasm and excitement I had when I was 17 years old about my music!
The first band meeting I had went like this: "I want each of you to bring in a piece of music that you have always wanted to play but couldn't get away with in a lounge, showroom, or any other commercial gig. It can be an original piece, a cover, whatever. And then we're going to have some fun making it our own."
Although, the band has never had significant publicity or marketing, it continues to fill the rooms it plays in, primarily by word of mouth. Many of the audience members are talented musicians and entertainers in their own right.
If you look at the people that make up this band's audience, you know he means it. Great Music is medicine for the heart, soul and mind. And Santa Fe & The Fat City Horns brings it!
Let the healing begin!
SANTA FE AND THE FAT CITY HORNS:
SANTA FE AND THE FAT CITY HORNS DVDs:
SOLO RECORDINGS: